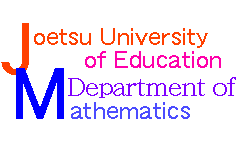 Streefland, L. (1996). Learning from history for teaching in the future. Utrecht: Freudenthal Institute.

Calinger, R. (1996). Vita Mathematica: Historical research and integration with teaching. Washington, DC.: Mathematical Association of America.

Jahnke, H. N., Knoche, N., & Otte, M. (1996). History of Mathematics and Education: Ideas and Experiences. Goettingen: Vandenhoeck & Ruprecht.

---
---
Book List Index:{Japanese][English]
Basic Resource:[Japanese}[English]
Dep. of Math, Joetsu University of Education:[Japanese][English]