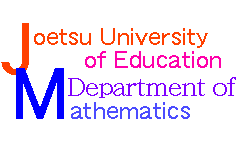 Wright, R. J., Martland, J., & Stafford, A. K. (2000). Early numeracy: Assessment for teaching and intervention. Paul Chapman Publishing.

Charles, R. & Lobato, J. (1998). Future basics: Developing numerical power. National Council of Supervisors of Mathematics.

Thompson, I. (Ed.). (1997). Teaching and learning early number. Open University Press.

Butterworth, B. & Cipolotti, L. (1996). Mathematical cognition, Volume 1. East Sussex: Psychology Press.

English, L. D. & Halford, G. S. (Eds.). (1995). Mathematics education: Models and processes.Mahwah, NJ: Lawrence Erlbaum Associates.

Harel, G. & Confrey, J. (Eds.). (1994). The development of multiplicative reasoningin the learning of mathematics. New York, NY: SUNY Press.

Reys, R. E. & Nohda, N. (Eds.). (1993). Computational alternatives for the twenty-firstcentruy: Cross-cultural perspectives from Japan and the United States. Reston, VA:National Council of Teachers of Mathematics.

Dehaene, S. (Ed.). (1991). Numerical cognition. Cambridge, MA: Blackwell.

Hiebert, J. & Behr, M. (Eds.). (1988). Number concepts and operations in the middlegrades. Reston, VA: National Council of Teachers of Mathematics.

Steffe, L. P., von Glasersfeld, E., Richards, J., & Cobb, P. (1983). Children'scounting types: Philosophy, theory, and application. New York, NY: Praeger Publishers.

---
Book List Index:{Japanese][English]
Basic Resource:[Japanese}[English]
Dep. of Math, Joetsu University of Education:[Japanese][English]