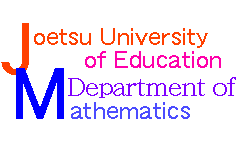 Symbols and Language
Cobb, P., Yackel, E., & McClain, K. (Ed.). (2000). Symbolizing and communicating in mathematics classrooms: Perspectives on discourse, tools, and instructional design. Mahwah, NJ: Lawrence Erlbaum Associates.

Steinbring, H., Bussi, M. G. B., & Sierpinska, A. (1998). Language and communication in the mathematics classroom. Reston, VA: National Council of Teachers of Mathematics.

Lampert, M. & Blunk, M. L. (1998). (Eds.). Talking mathematics in school: Studies of teaching and learning. Cambridge, UK: Cambridge University Press.

Morgan, C. (1998). Writing mathematically: The discourse of investigation. London: Falmer Press.

Grauberg, E. (1998). Elementary mathematics and language difficulties: A book for teachers, therapists and parents. London: Whurr Publishers.

Brown, T. (1997). Mathematics education and language. Dordrecht: Kluwer Academic Publishers.

Pimm, D. (1995). Symbols and meanings in school mathematics. London: Routledge.

Durkin, K. & Shire, B. (Eds.). (1991). Language in mathematical education: Researchand practice. Buckingham: Open University Press.

Cocking, R. & Mestre, J. P. (Eds). (1988). Linguistic and cultural influences on learning mathematics. Hillsdale, N.J. : Lawrence Erlbaum Associates

Pimm, D. (1987). Speaking mathematically: Communication in mathematicsclassrooms. London: Routledge & Kegan Paul.

---
Book List Index:{Japanese][English]
Basic Resource:[Japanese}[English]
Dep. of Math, Joetsu University of Education:[Japanese][English]